Travel Information
Please visit FCRC 2011 Travel Information to view the most updated version of this information.
San Jose Convention Center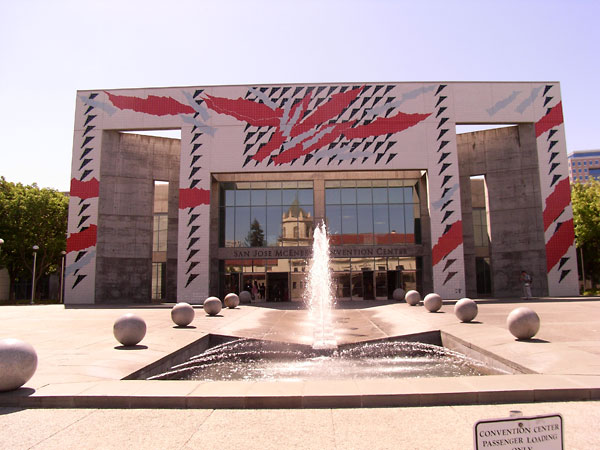 150 West San Carlos Street
San Jose, CA 95110
(408) 792-4194
When you're in meeting mode, the last thing you want is to spend half your time taking buses and taxis to the convention center, and schlep across town for entertainment after hours.
The San Jose Convention Center is smack in the middle of downtown, with 14 convention hotels and dozens of restaurants, theaters, nightclubs, museums and performing arts within walking distance or a short rail ride.
Mineta San Jose Int'l Airport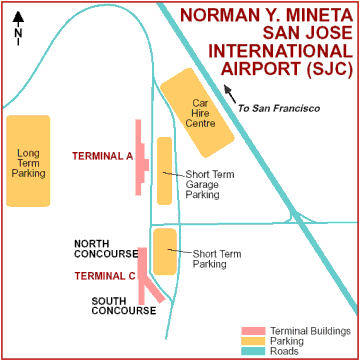 1661 Airport Blvd.
San Jose,CA 95110
(408) 277-4SKY
Located two miles north of downtown San Jose, Norman Y. Mineta San José International Airport (SJC) is a completely self-supporting enterprise, owned and operated by the City of San José.
Airport Shuttles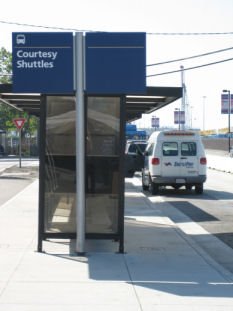 SJC Ground Transportation
There are many van services which leave from San Jose airport (SJC) for about $35 per person to downtown San Jose and will take you directly to your San Jose hotel.
The van services can be met in the ground transportation area near the awnings at the end of the parking garage at San Jose Mineta Airport (SJC). The airport "chaperone" will direct you to the best shuttle to meet your needs.
Airport to the Convention Center
San Jose, CA 95110
(408) 792-4194
Start out going SOUTHEAST on AIRPORT BLVD toward AIRPORT PKWY. 0.6 miles
Turn SLIGHT LEFT toward SKYPORT DR/AIRPORT PKWY/BROKAW RD/CA-87/US-101/RETURN TO TERMINALS/PARKING. 0.3 miles
Turn SLIGHT RIGHT. 0.0 miles
Merge onto CA-87 S toward DOWNTOWN. 2.6 miles
Take the PARK AVENUE exit, EXIT 6A, toward CA-82/SAN CARLOS ST. 0.2 miles
Stay STRAIGHT to go onto DELMAS AVE. 0.1 miles
Turn LEFT onto W SAN CARLOS ST/CA-82 S. 0.4 miles
150 W SAN CARLOS ST is on the RIGHT.
Travel Estimate: 8 minutes /4.29 miles